A 12-year-old boy who can't speak wrote a book with his eyes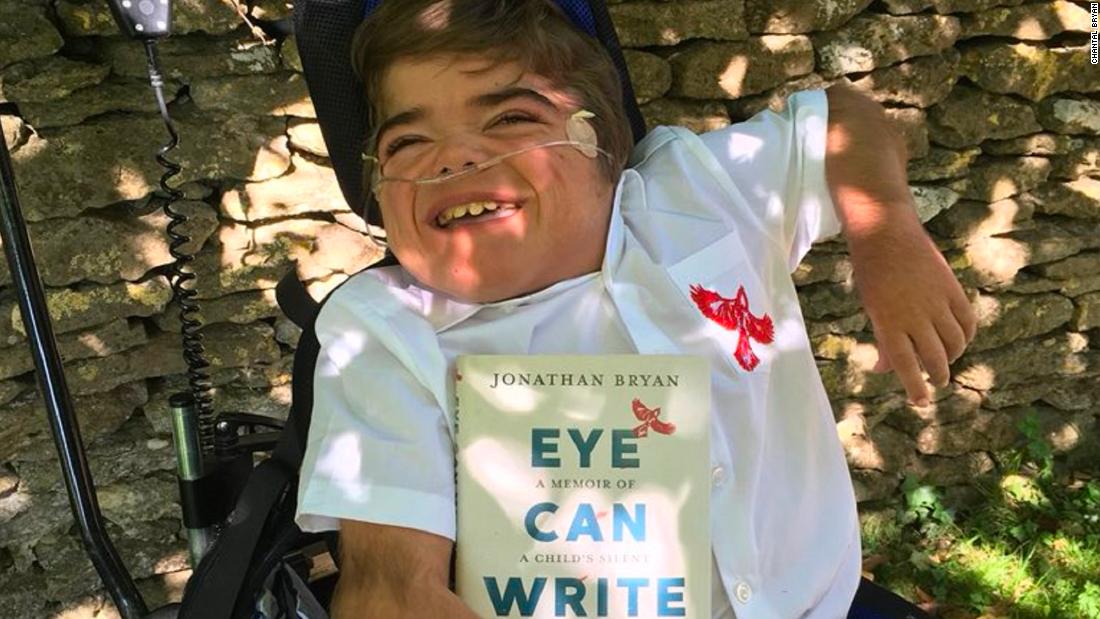 ( CNN) Twelve-year-old Jonathan Bryan can't verbally speak or physically write. He was born with severe cerebral palsy, has limited motion in his limbs and is in a wheelchair.
That all changed when Jonathan's mom, Chantal Bryan, began taking him out of school for a few hours a day to read and write. By the time Jonathan was 9, he could spell anything he wanted to say.
Now with the help of an
E-Tran frame, Jonathan not only communicates — he wrote a book.